Stuffed Morels, Thyme Air, Port Gel, Oak Moss Dry Ice Vapor? Critus Caviar? We are huge fans of molecular gastronomy here at Vapor World, and we just stumbled on the peeps over at molecularrecipes.com who have a little molecluar gastronomy that you can do in the home!
WHAT?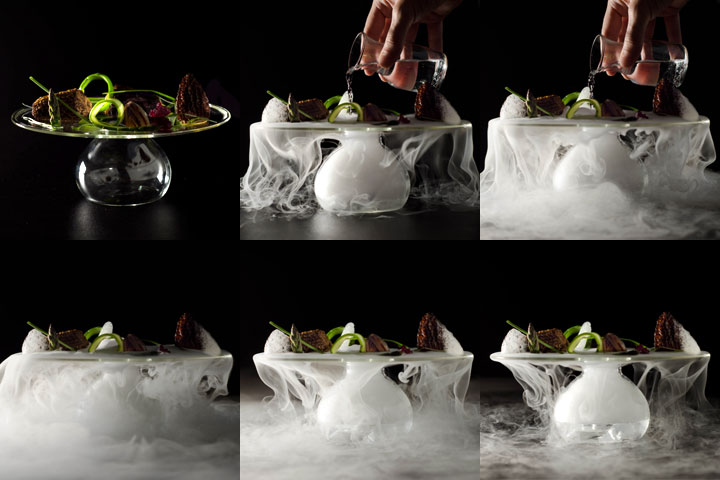 If you are aren't familiar with molecular gastronomy, lets let Wikipedia explain it a bit:
is a subdiscipline of food science that seeks to investigate the physical and chemical transformations of ingredients that occur while cooking. Its program includes three axes, as cooking was recognized to have three components, which are social, artistic and technical.[4] Molecular cooking is one application of molecular gastronomy; it means cooking with modern tools. Molecular cuisine is a modern style of cooking, and takes advantage of many technical innovations from the scientific disciplines.